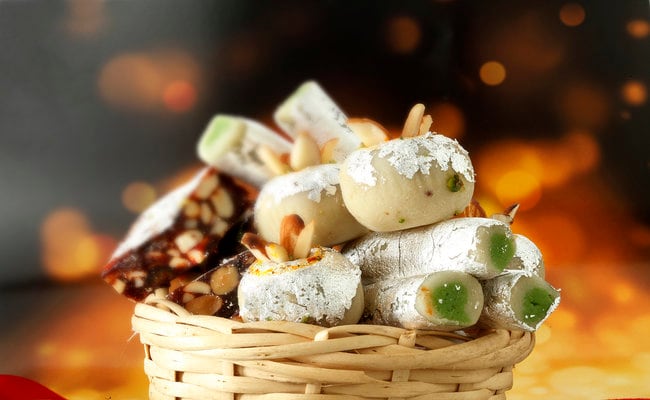 When it comes to sweets, India and Pakistan has some endless variations and each one of them are delicious. No celebration is complete without having a bite of sweetness and hence when it comes to festivals and other occasion people always go for varieties of sweets.
One can send mithai to Pakistan from online sweet delivery sites as well. Here are some popular variations.
It is said to be the most popular sweets available in the country. That is why; people do enjoy Barfi in almost every happy occasion that they celebrate. The recipe that is followed to make this sweet dish is rather very simple and so one can easily make them at home as well. One just needs some condensed milk and sugar and then they need to heat it in a pan properly till the entire mixture gets solidified. Then leave the solid to cool down. Once the entire solid gets cooled down one can take a knife to cut it and make different shapes of Barfi out of it. It is even better to add some flavours and colours to it. To do that, one can add ingredients like cashew nuts, pistachios and walnuts in them. You can also add some chocolate flakes to make chocolate flavoured Barfis.
This is a particular sweet which is available at every corners of the world and the main ingredients that are needed to make this are curd and flour. These 2 ingredients are mixed very well so that they can form a smooth batter and then they are filled in a proper piping cloth bag. From that bag they are poured directly into oil while making shape of coils so that they get deeply fried in that form. Once all the coils are fried, they are dipped in sugar syrup for some time and then served hot on the plate. One can also add some cold curd to it to bring some twist in the taste.
It is a particular dish that is very much famous in Pakistan. It is also named as MultaniHalwa. It is a sweet which has its origin in the land of Multan and in order to make this dish, the major ingredients that are needed are starch, flour, sugar, almond, walnut cardamoms and butter.

Once the starch is made with butter and flour, it is left to cool down and then later one can add some sugar along with the other ingredients in the mixture and put it in a muslin cloth. Then again it has to be cooled down overnight. The next day it is necessary to cook the mixture and then add some cardamoms to it so that the final taste is added.
This particular dish is made from besan or gram flour and it is roasted well along with sugar and then moulded properly in round sweets which are everyone's favourite.
There are also other several options when it comes to sweets. One can choose from them as well when it comes to
mithai delivery in Pakistan
as sweets only add to the happiness.