Miami is a city that attracts people towards it by its vast and beautiful turquoise ocean, ethereal streets and prevailing Cuban influence. Miami is rich in its culture and art, famous for its delicious food and vibrant nightlife, and unique for its taste in music and fashion. If I were to go on a vacation, it would definitely be to Miami. Now the question is, what would you pack on a trip to this beautiful place?
Here is a tip, go for some really cool streetwear, because what goes better than street fashion in a place like Miami! In this blog I have a list of knockout pieces that suit the tropic climate of Miami.
I would take the Monochrome high slit maxi skirt; its thin crepe material would make it the right choice to wear on a sunny day on the beach with a bikini top or a
padded bralette
. The elasticated waist will perfectly define to define your waist. However, who wouldn't want a walk, around the Little Havana street of Miami! The skirt has a monochrome pattern which makes it compatible with any colour, take my advice and pair it with a pair of vintage heels, something with pearls or floral embellishments.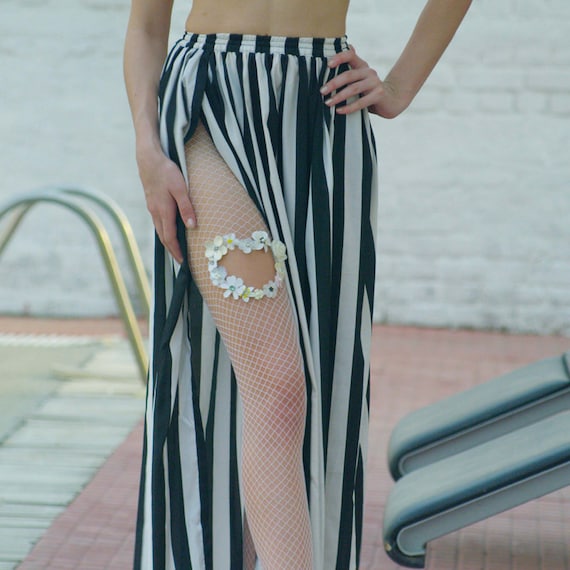 For the top, go for the floral fantasy padded bralette. The floral panel on it would give a colourful and radiant look, something perfect to wear to the pristine Miami beach on a gleaming day. Its thin and sleek straps hemmed by stretchy material makes it comfortable to wear. The combination of monochrome maxi skirt and floral padded bralette would give a perfect elegant look and will also help us enjoy the sun.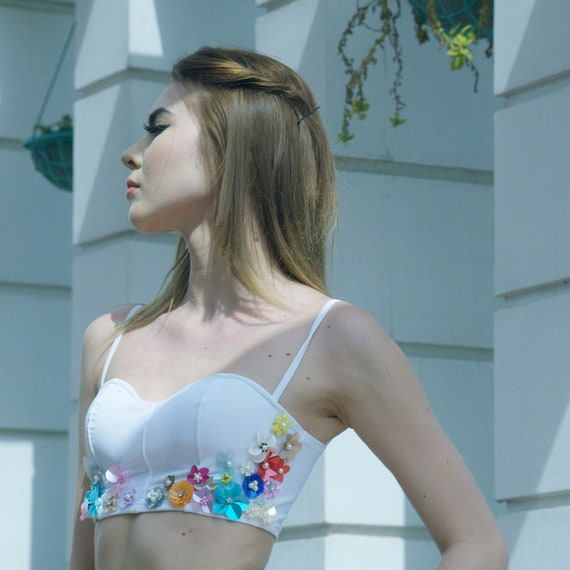 As the amusement of the beach would be absolutely incomplete without the ecstatic feeling of taking in the sunbeam. I would also put on the Eden
embellished fishnets
to have a different guise. The embroidery embellishment on it would definitely give an innate look. If would be a perfect go with the high slit maxi skirt, making its embroidery completely patent and moreover we wouldn't have to leave our legs bare.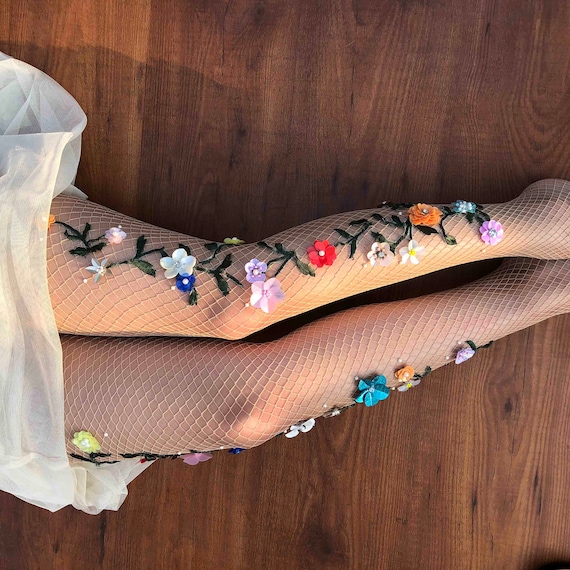 I'll also have the Mimosa Butterfly Flutter
vintage heels
to go with the embellished fishnets. The pastel colour and the fluttering butterfly would give a crisp summer look . It would be flawless to put on the Mimosa flutter pumps and amble along the downtown of Miracle Mile in Miami. To have a more unique look I'll also add on a choker, and putting on the charcoal choker would be certainly dashing. The charcoal colour and the encrusted pearls on it makes it alluring.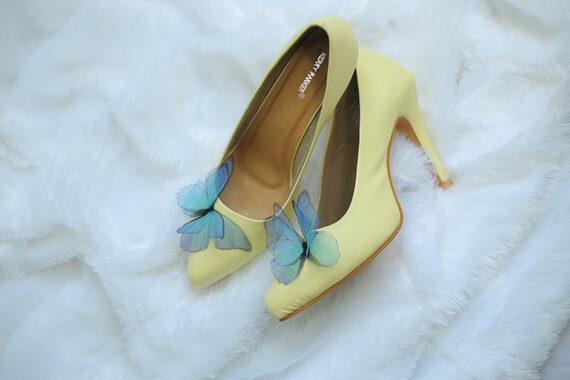 This complete street style facade would surely seek people's attention as we walk down the streets of Miami. And that is exactly what Kerry parker is about, a fusion of flamboyant and Haute Couture collection. A brand of highly fashionable stuffs available at affordable price. Besides, who wouldn't want a budget friendly wardrobe on a holiday? Because on a splendid vacation with friends or family, it's the moments that matter not the expense we make. After all, those moments would be the only thing left for us to hold on to for the rest if our life. So, these were my picks for a fancy Miami holiday, a pair of embellished fishnets, a lovely gigh slit skirt, a bralette top that matches your fantasies and vintage heels for a dash of glamour, let's try and make those moments delightful , memorable and a bit fashionable !!